We have had a stressful few days, moving back home after 3 months at my mothers!! (My poor mum!!) Our house is now shiny and new following a major leak in our en-suite resulting in our ceiling landing on the living room floor! Not the best surprise after returning at 3am from a fabulous 2 week summer holiday! Stressed is an understatement really, trying to keep 6 year old twin boys contained in my mother pristine minimalist home was a tad tricky!
Since moving back home on Sunday my ocd has gone into overdrive and I had to get everything back in it's place and every single box unloaded, I just can't enjoy my celebratory glass of wine with the impending thought of starting again the next day!
After all this stress it is noticeable on my skin and I now need to do something about it before I start looking like a prepubescent teen 🙁 I have sat for what feels like hours (completely missed made in Chelsea!)reading though Caroline Hirons amazing beauty blog and have just ordered the following from Liberty of London hoping it does the trick! I am in no means a beauty blogger but I thought it may be insightful to let you lovely people know what works for me and if calm is restored to my face! Fingers crossed as even my hubby has noticed the blemishes 🙁
First up is a cult buy which I currently already use but have finished my pot – Eve Lom Cleanser. This is a staple in my bedtime and morning routine and I just would not be without it (I ran out 2 weeks ago!! ahhhh) It has been described in Vogue as the best cleanser in the world and I pretty much agree! This was the first brand to introduce muslin cloths to the cleansing ritual, fab idea! Every time I visit a spa they always uses a hot white flannel to cleanse the face so you should be doing the same at home. This product give a deep cleanse and even removes make-up including waterproof mascara. I feel that the improvement to my skin is instant and gives me a glow. I do find this to be a bit pricey (£55 for 100ml and £85 for 200ml) I usually go for the bigger pot which lasts me around 6 months, so turns out to be actually quite economical!
My second buy is a new one for me and is also an Eve Lom product the Rescue Mask. I am hoping a mask will sort out my dull and problem skin. This is a clay based mask which is said to clear congested skin and improve overall complexion. It is an emergency product which should do the trick with my stressed out skin! If you have tried please do let me know as I would also love to hear your thoughts on this one. The pot I have purchased was £55 for 100ml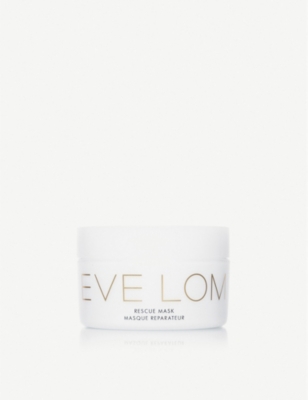 Finally I went for an oil over a moisturiser, mainly for the fact that I needed something for bedtime which will go to work on improving my complexion and detoxing my skin. Aesop Parsley Seed Anti-Oxidant Serum. Reviews I have read state that they have found it really makes a difference to spot prone skin and also smells amazing! It may be a oil based but is instantly absorbed and leaves no oily residue, sounds like a winner! The bottle I bought was £45 for 100ml.
I am very excited to test out these products this week and will update you all with the results. I have not been asked to promote these brands in any way and have all been chosen by me 🙂
I would love to hear some of your comments so please do drop me a post.
Thanks for reading.
Style-Mum x